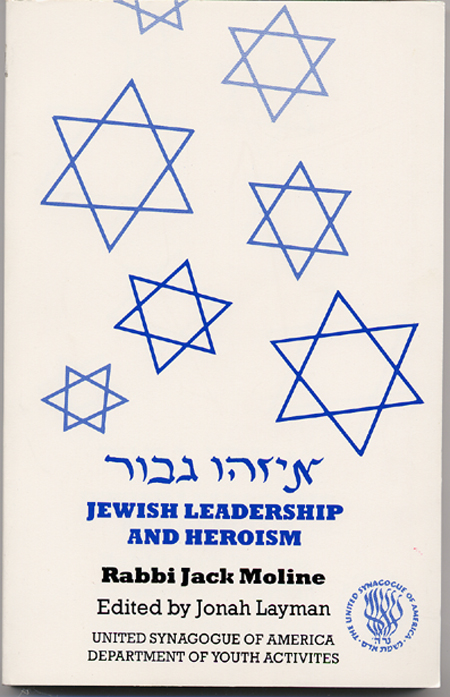 Jewish Leadership and Heroism

Paperback: 176 pages
Publisher: Youth Commission, United Synagogue of America. 1987
© Rabbi Jack Moline

"This sourcebook examines Jewish leaders and heroes throughout Jewish history. Over its 3500 year history Jewish civilization has had many leaders and heroes. What kind of people were they? Were they well respected by their Jewish constituents? What can we learn by examining the classic Jewish sources (e.g. Bible, Midrash, Talmud, etc.)? What kind of Jewish values can we learn from these Jewish leaders and heroes?"