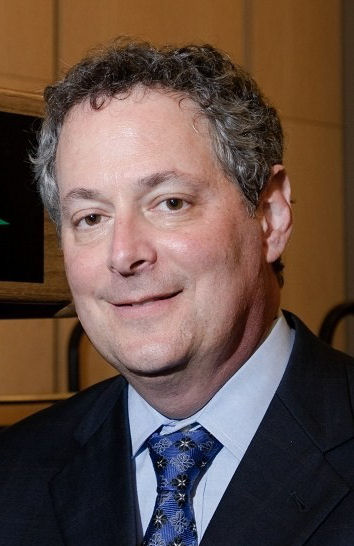 Jack Moline is a native of Chicago and the rabbi of Agudas Achim Congregation in Alexandria, Virginia.

A graduate of Northwestern University (School of Speech, 1974), he served as Director of Youth Activities for the Seaboard Region of United Synagogue of America through 1976. After a year as interim director of the B'nai B'rith Hillel Foundation at the University of Virginia, he entered Rabbinical School, graduating from the Jewish Theological Seminary in 1982.

His first two years of seminary were spent at the University of Judaism in Los Angeles. During this time he held part time positions at Camp Ramah as Winter Program Director, Temple Ramat Zion as Rabbinic Intern, and Universal Studios as Tour Guide (with a specialty in Hebrew language tours). During third year studies at Neve Schechter, the Seminary's Jerusalem campus, he served as rabbi of the Conservative congregation of the Jewish quarter. From 1980-1982, Rabbi Moline completed his studies at the New York campus of JTS and served Congregation B'nai Israel in Danbury, Connecticut as student rabbi. He became full time rabbi and part time Jewish chaplain at the Federal Correctional Institution there upon ordination.

In 1987, he became rabbi of Agudas Achim Congregation of Northern Virginia, in Alexandria. In addition to his congregational responsibilities, he is on the board of The Interfaith Alliance, the steering committee of Alexandria Call to Community, and has served as President of the Washington Board of Rabbis.

Rabbi Moline is an adjunct faculty member of the Virginia Theological Seminary and has contributed to speeches by President Clinton, including his eulogy for Prime Minister Rabin.

Rabbi Moline has published two books, Growing Up Jewish, a book of humor published by Penguin, and Eizeh Hu Gibbor Jewish Leadership and Heroism, a source book of case studies, published by United Synagogue of Conservative Judaism. He and his congregation were the subject of a profile in the Wall Street Journal in August, 1991, which led to appearances on CNN, Fox News and NBC's "Today" show, and in the pages of US News and World Report.

Rabbi Moline's humor column appears irregularly in the New York Jewish Week. He is a popular speaker, featured at the Brandeis Bardin Institute and the United Synagogue of Conservative Judaism Bienniel Convention, on Voice of America and National Public Radiobroadcasts and in synagogues and Jewish Community Centers across the United States and Canada.

He is a long suffering supporter of the Chicago Cubs. He prefers to be best known as husband of Ann and father of Jennie, Julia and Max.

See Wikipedia Profile Details for Rabbi Jack Moline.