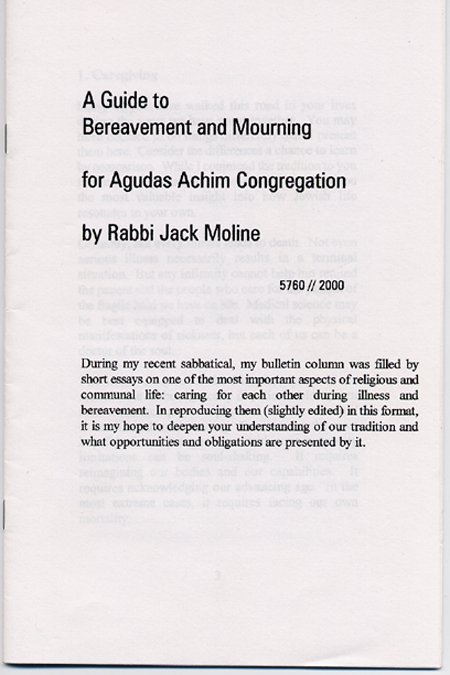 A Guide to Bereavement and Mourning

Booklet: 27 pages
Publisher: Agudas Achim Congregation. 2000
© Rabbi Jack Moline

"During my recent sabbatical, my bulletin column was filled by short essays on one of the most important aspects of religious and communal life: caring for each other during illness and bereavement. In reproducing them (slightly edited) in this format, it is my hope to deepen your understanding of our tradition and what opportunities and obligations are presented by it."